1. Eliminate disparities:
In 2040, Minneapolis will see all communities fully thrive regardless of race, ethnicity, gender, country of origin, religion, or zip code having eliminated deep-rooted disparities in wealth, opportunity, housing, safety, and health.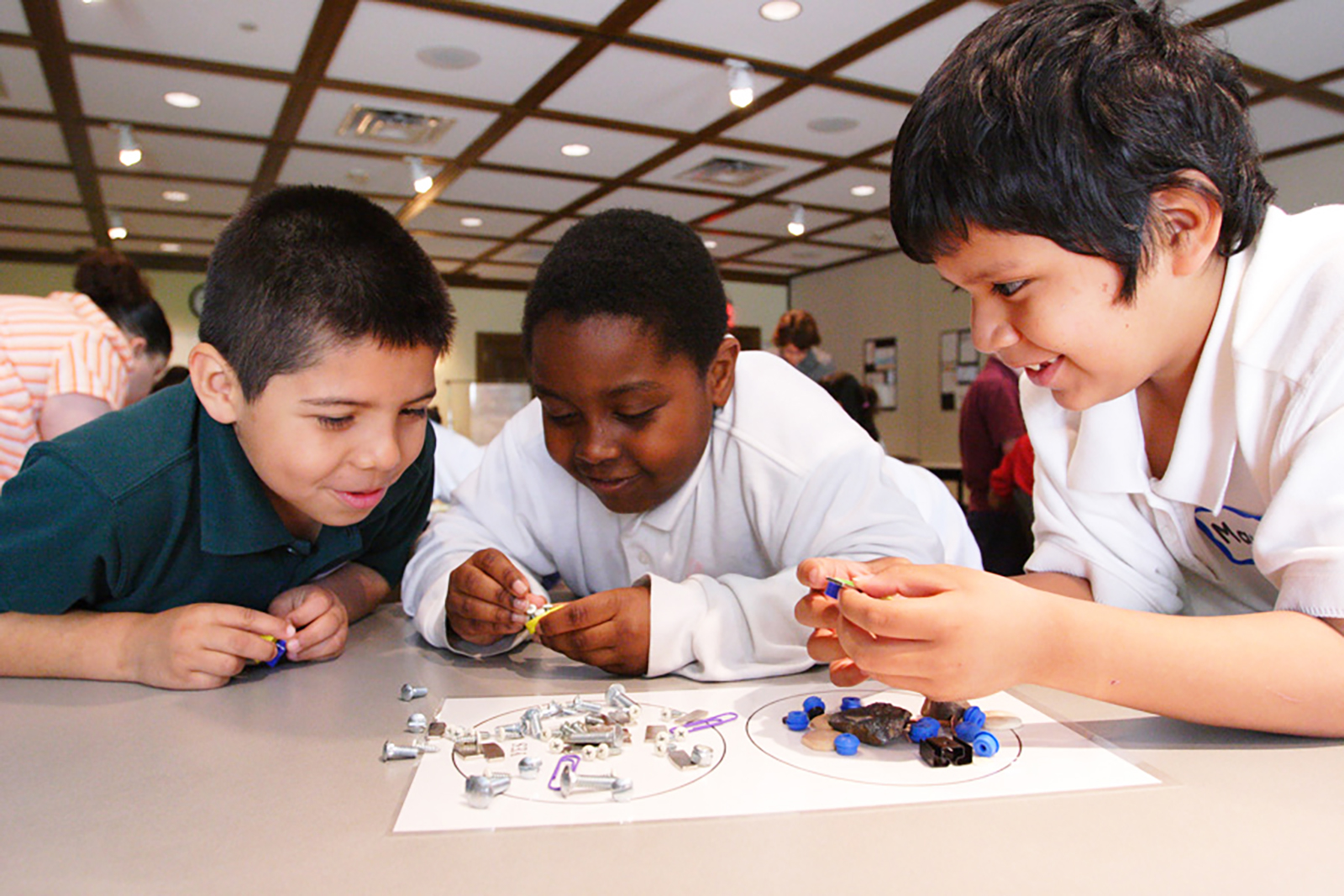 According to a report issued by the Economic Policy Institute in 2010, Minneapolis led the nation in having the widest unemployment disparity between African-American and white residents. This remains true in 2018. And disparities also exist in nearly every other measurable social aspect, including of economic, housing, safety and health outcomes, between people of color and indigenous people compared with white people.
Take, for example, the income disparity: White non-Hispanic residents in Minneapolis make approximately three times the income of black and American Indian residents; the median income in 2016 for white non-Hispanics was approximately $65,000, while the median incomes for blacks and American Indians were $20,871 and $22,476, respectively. And since 2000, white non-Hispanic and Asian households have seen increases in median income while black and American Indian households have experienced an approximately 40 percent reduction in median income.
This disparity in incomes can be seen in the poverty rate, which is nearly four times as high for blacks (nearly 45 percent) as for white non-Hispanics (approximately 12 percent). The poverty rate for American Indians is 33 percent and for Hispanics nearly 27 percent. And the unemployment rate in Minneapolis for blacks (17 percent) and American Indians (14 percent) is approximately three times higher than it is for white non-Hispanics (less than 5 percent).
The employment and income disparities are predictable outcomes of educational disparities. Analysis by the U.S. Bureau of Labor Statistics shows higher rates of unemployment for people with lower levels of education. People with an associate's or bachelor's degree have unemployment rates of up to a percentage point less that the labor force in general. In Minneapolis, 83 percent of white non-Hispanics have more than a high school education, compared with 47 percent of black people and 45 percent of American Indians. Only 32 percent of Hispanics have more than a high school education. Educational disparities begin at birth and grow wider over time, suggesting that the best opportunity to close or even prevent these achievement gaps is by focusing investment toward the earliest stages of life. 
Income significantly impacts housing access, and for a growing number of residents, especially people of color, incomes are not keeping up with rising housing costs. This results in fewer housing units in fewer neighborhoods that are affordable. For households of color that are renting this means there are few, if any, housing units that are affordable.The loss of affordable housing units and the changes in household income have resulted in a greater number of cost-burdened households – households in which more than 30 percent of household income goes toward housing. Thirty-seven percent of all households in Minneapolis are cost-burdened, but, similar to the change in household incomes, this is not equal across racial groups. Over 50 percent of black households and over 45 percent of American Indian and Hispanic households in Minneapolis are cost-burdened, whereas one in three white households are cost-burdened.
Homeownership has given generations of Minneapolitans the opportunity for housing stability and wealth development, but inequities are apparent in this realm as well. There is a 36 percentage point gap between households of color that own their home versus white households. Over 59 percent of white non-Hispanic households own their home, while less than 21 percent of African-American and American Indian households own their home. Just under 25 percent of Hispanic households own their home.
These disparities are rooted in overt and institutionalized racism that has shaped the opportunities available to multiple generations of Minneapolis residents. For example, an examination of federal housing policy starting in the 1930s reveals racially discriminatory housing practices. Following the Great Depression, in an effort to increase housing stability, improve the economy and help residents retain their homes, the federal government began to underwrite and back home mortgages, which lengthened the life of the loans and lowered the amount of down payment amount needed to purchase a home.
To reduce risk, the government adopted loan underwriting standards that steered the direction of private investment in housing. This practice prevented access to mortgages in areas with Jews, African-Americans and other minorities, as well as in the more densely populated and mixed-use parts of the city. The Federal Housing Administration (FHA) underwriting manual made the case for racially restrictive covenants, using language that described people of color as undesirable neighbors in the same vein as nuisances such as odor and high traffic: "The more important among the adverse influential factors are the ingress of undesirable racial or nationality groups; infiltration of business or commercial uses of properties; the presence of smoke, odors, fog, heavy trafficked streets and railroads."
These policies and regulations left a lasting effect on the physical characteristics of the city and the financial well-being of its residents. Areas of Minneapolis with higher densities and a mix of land uses experienced disinvestment, in part because banks did not lend in those areas. On the outskirts of the city, a post-Depression development pattern emerged with little variation in housing types and density and with few areas for commercial development. Today, the zoning map in these areas remains largely unchanged from the era of intentional racial segregation.
The physical patterns in the way Minneapolis has developed, and will develop, shapes the health and safety outcomes of its residents. The World Health Organization describes social determinants of health as "the conditions in which people are born, grow, live, work and age. These circumstances are shaped by the distribution of money, power and resources at global, national and local levels. The social determinants of health are mostly responsible for health inequities." Inequities related to opportunities, conditions, policies and practices don't impact just individuals in isolation. Instead, entire generations are impacted by these inequities – especially those rooted in race, place and income – in healthy development and lifestyle.
The impact can be seen, for example, in infant mortality and premature death rates. In Minneapolis, American Indians have premature death rates that are more than four times higher than those of whites, and the premature death rate for blacks is twice the rate for whites. The disparity for infant mortality is similar: American Indians have infant mortality rates four times higher than those of whites, while blacks experience infant mortality at nearly three times the rate of whites. The City must work to close these and other disparities in health outcomes, as well as those that exist in education, employment, income and housing outcomes.
To achieve the goal of eliminating disparities, the City of Minneapolis will work to undo the legacy that remains from racially discriminatory housing policies by increasing access to opportunity through a greater diversity of housing types, especially in areas that lack housing options as a result of discriminatory housing policy. The City will invest in education, skills training, small business support and other support systems to help residents access opportunities to gain and retain well-paying employment that allows them to grow as individuals. Additionally, the City will lead by example, hiring and training a diverse workforce, as well as promoting these practices through its contracts, vendors and other procurement and partnership opportunities.
Achieving this goal will mean directing City and other resources – dollars for transit, for affordable housing and business development, for education, and for health and safety programs – to the geographic areas most in need, while providing economic and housing opportunities for all Minneapolis residents. Accomplishing this will require tracking progress and outcomes; and it will require engaging with the community, especially with communities of color, around City actions.

Policies

39 Policies relate to this goal. Click on a policy below to learn more about it.
Educational and Economic Access
POLICY 49
Access to Technology
POLICY 50
Healthy Pre-K Development
POLICY 51
Human Capital and a Trained Workforce
POLICY 52
Business Innovation and Expansion
POLICY 55
Supporting Small Businesses
POLICY 56
Access to Employment
POLICY 2
Production and Processing
POLICY 3
Business Districts and Corridors
POLICY 58
Emphasize the Value of Minneapolis' Arts and Culture
POLICY 30
Artists and Creative Workers
POLICY 31
Access to Housing
POLICY 1
Affordable Housing Production and Preservation
POLICY 33
Mixed Income Housing
POLICY 37
Affordable Housing near Transit and Job Centers
POLICY 38
Tenant Protections
POLICY 41
Expand Homeownership
POLICY 42
Housing Displacement
POLICY 43
Comprehensive Investments
POLICY 44
Coordinated Development Strategy
POLICY 23
Leverage Housing Programs to Benefit Community
POLICY 45
Healthy Housing
POLICY 46
Transportation and Equity
POLICY 15
Environmental Impacts of Transportation
POLICY 16
Environmental Justice and Green Zones
POLICY 61
Contaminated Sites
POLICY 62
Social Connectedness
POLICY 81
Access to Health, Social and Emergency Service
POLICY 85
Healthy Food in Institutions
POLICY 86
Park Design and Programming
POLICY 78
Cultural Districts
POLICY 34
Freeway Remediation
POLICY 48
Innovation Districts
POLICY 98
Place-based Neighborhood Engagement
POLICY 100
«

Back to top