Parks and Open Space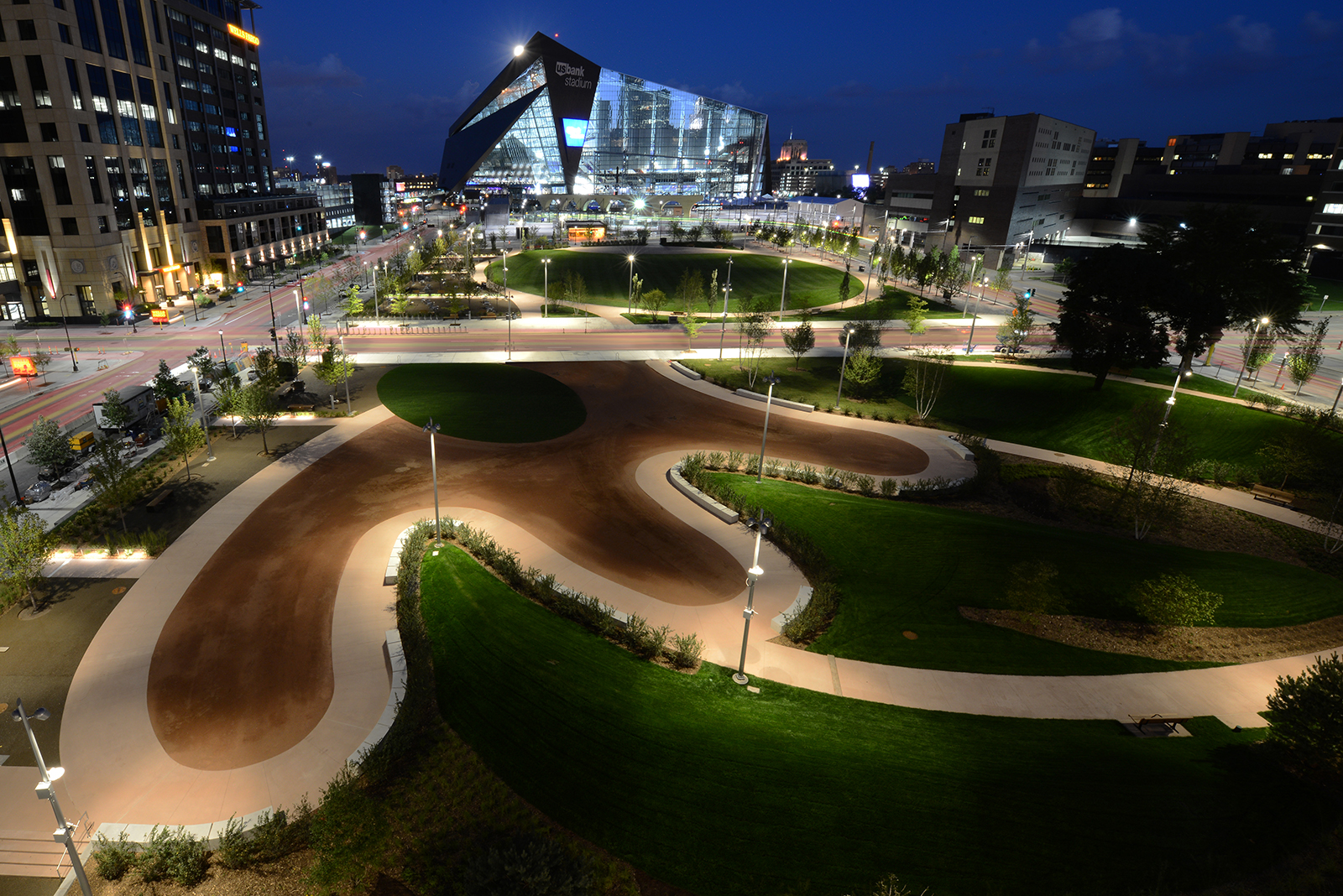 Minneapolis is known throughout the country as a city with a high quality of life. One of the reasons for this is the abundance of open spaces and parks. Envisioned 125 years ago, the Minneapolis Park and Recreation Board (MPRB) managed park system delights Minneapolis' residents and visitors.In 2017, Minneapolis had the repeat honor of being recognized as the Nation's Best Park System by the Trust for Public Land; Minneapolis' parks encompass the city's defining lakes and river banks and include features of astonishing beauty, historical significance and ecological wonder, all within a thriving urban setting. The Minneapolis Park System is anchored by the Grand Rounds National Scenic Byway and includes a multitude of neighborhood parks that provide important gathering and recreation space. Several parks and trails in Minneapolis are also part of the premier Regional Parks System
Minneapolis residents also benefit from the presence of other open spaces such as school facilities, greenways, gardens, and plazas. Open spaces and parks make up a collection of formal and informal landscapes used in numerous ways by the people of Minneapolis.
The policies below address existing open spaces and parks in Minneapolis, and ones that could be created in the future to enhance quality of life and to improve accessibility to parks. As the city continues to grow, it must support the parks system while enhancing other open spaces and public gathering spots in order to ensure recreational opportunities, preserve and enhance ecological function, improve human mental and phyical health, and support economic development and tourism.
Additional supporting materials for Parks and Open Space content can be found in Appendix H, Regional Parks and Trails.

Policies

13 Policies relate to this topic. Click on a policy below to learn more about it.
Park Design and Programming
POLICY 78
Open Spaces in New Development
POLICY 9
Tree Canopy and Urban Forest
POLICY 14
Quality of Life
POLICY 53
Ecology and Habitat
POLICY 70
Sustainable Water System Management
POLICY 72
Stormwater Management
POLICY 73
Preserving and Enhancing Public Lakes and Waterways
POLICY 97
University District
POLICY 99
Place-based Neighborhood Engagement
POLICY 100
«

Back to top