NOTE CONTENT CHANGES:
In response to public input, the proposed content of this policy has changed since its original draft publication on March 22, 2018. To hide or view the mark-ups click the link below.

HIDE MARK-UP
Contaminated Sites:
Remediate contaminated sites to improve the environmental and economic health of the city and its residents.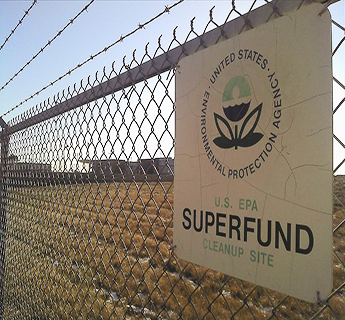 For over 150 years Minneapolis has grown and evolved. Much of the city's growth has been fueled by transportation and industrial uses that have left pollutants in the ground and buildings. These polluted sites make it difficult to support Minneapolis' continued growth and evolution, as the extraordinary cost of removing pollution from these sites makes reusing them challenging at best. Funds and services are often needed to help remediate these sites.
In limited cases the sites and the pollutants present a health risk for nearby residents ­– residents who are often lower in income and more likely to be people of color and indigenous people. Remediating these sites serves both an environmental justice and economic development opportunity.
ACTION STEPS
The City will seek to accomplish the following action steps to remediate contaminated sites to improve the environmental and economic health of the city and its residents.
Facilitate the removal of site contamination as a barrier to investment and redevelopment.
Assist local brownfield grantors in promoting the availability of their respective brownfield grant funds and programs.
Support and utilize public funds and proactive planning for site remediation.

Continue to

proactively advise developers and property owners on options for seeking and obtaining brownfield grant funding as a means to investigate and remediate contaminated development sites.
Continue to identify and support program modifications that enable local brownfield grantors to deliver funding and related services in a more consistent, efficient or productive manner.
Encourage and support area-wide environmental assessments to help identify areas of special concern and prioritize funding for future investigation and remediation actions.
«

Back to top